Monstera is such a beautiful plant that many people love to buy and decorate their homes or offices. Because of its green, eye-catching, and unique leaves. People like to place it indoors because it makes the space more lively and elegant. However, not all of us know how to take good care of plants and how often to water Monstera. Dig Nursery will help you explore more about it.
How often to water your Monstera Deliciosa?
It would help if you watered a Monstera twice or three times a week. Watering directly into a pot of the tree is a way to do it. Or if you do not have enough time to water it, you can buy a self-watering pot. Monstera is easy to grow, but you also need to pay more attention to its adaptive features. Monstera does not tolerate waterlogging or drying. You need to ensure the correct irrigation to make it in good condition.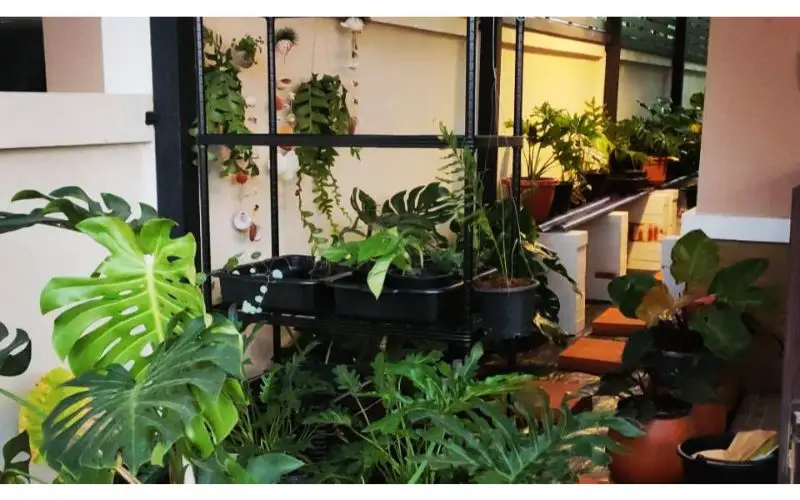 Monstera is so pretty that it brightens up indoor spaces. Help purify the air, so many people choose to buy it. To ensure the best watering technique for your plants, follow the tips outlined below.
Rules you should remember when to water monstera
How often should you water a Monstera Deliciosa? The following guidelines should be followed for optimum plant growth.
Rule 1: Maintaining soil moisture
The majority of Monstera are moisture-dependent. However, occasionally letting the soil dry out before watering will help the roots develop better. You need to align the watering time evenly, do not make it too long or water too close together. Watering once every two or three days will help plants grow better.
Rule 2: Watering no more, no less
Watering Monstera once or twice a week is enough. Watering with the right amount one time is better than much water and less frequently or less water and more frequently. Plants are also like the human body, and we can not live without water. Watering also affects the health and growth of plants.
Rule 3: Watering late in the afternoon or early in the morning
Watering late in the afternoon or early morning is necessary when the soil is not hot. Water will not evaporate too quickly. Because the plant can not absorb water quickly, watering that time will help the plant get enough water before the heat under the sun.
Rule 4: Don't let the leaves be wet in the water
Wet leaves will quickly become a source of disease for the plant. Leaves exposed to water in the sun will have slight burn marks on the leaf surface (due to the vitreous burning effect of water). If leaves are wet overnight, it can cause mold.
Rule 5: Make sure the water reaches the roots
Plant roots need water most. If you water less than it needs, it will only be enough for the topsoil. If you water too little, it may prevent the roots from absorbing enough water. The time for the roots to get water is not too fast, so you should water the plants appropriately.
Rule 6: Watering gradually and take it easy with a small amount of water several times instead of all in one time
Water needs to take time to soften the soil. Instead of watering a large amount of water directly into the ground, you gradually water other parts of the plant, especially the roof of the tree.
Rule 7: Watering evenly around for root growth
If you only water in one place, it will lead to root growth on one side and even reduce the ability to absorb nutrients in the soil. So constantly water around the plants and distribute it evenly in the areas.
Rule 8: Use economical irrigation methods such as drip irrigation
The automatic watering system saves up to 60% of water compared to conventional irrigation, contributing to the benefits of environmental protection. At the same time, this irrigation system also beautifies the landscape: The automatic watering set with small and beautiful water pipes and nozzles will help your garden look more beautiful. An intelligent watering system will take care of the trees. That time you can save time, doing things you love or traveling with family.
Rule 9: Don't let plants get waterlogged
Waterlogged plants will prevent air from entering the soil, causing the roots to run out of oxygen. Make sure you don't pour too much water into the pot, let's make it somehow dry, not wet all day.
Rule 10: Using clay soil for keeping water better
Minerals found in clay soil will be better for trees, and it helps to keep water better. However, do not use too much clay because the roots will not grow naturally, and it will be more challenging to find oxygen in the soil. 
Related Post: How long can Monstera live in water? Tips to grow them
Types of water you should use to water plants
Your plants need clean water to thrive. In addition, if you do not add fertilizer to the soil, you can use some water that has good natural nutrients for plant growth.
The water you use to wash meat or fish adds natural nutrients to the soil
This type of domestic wastewater contains many nutrients necessary for green plants. Do not waste it if you are growing indoor plants, especially Monstera. Instead of soaking fish meat in a sink, you should buy a small bowl to wash, then use water to water the plants, and it will be more convenient.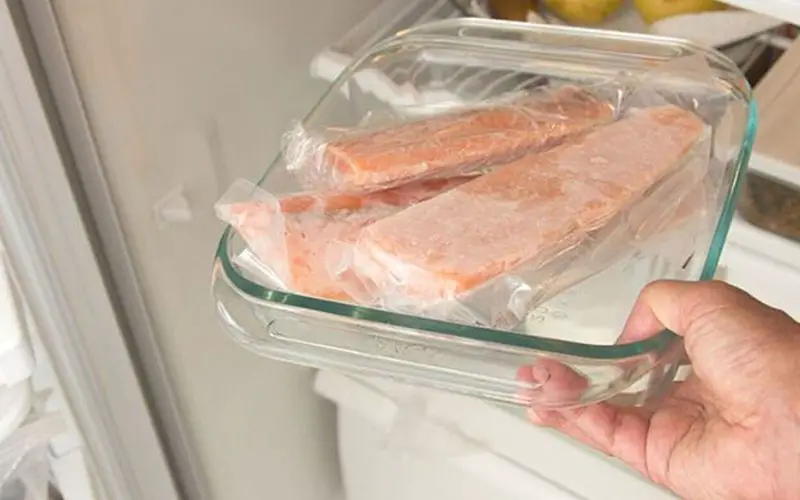 Green tea prevents fungal diseases
If you like drinking green tea and often have excess water at the end of the day, do not throw it, but join it to water plants. Green tea will help prevent fungal diseases of the roots and stems. You shouldn't water with a high concentration of tea, but the ratio needs about 1 and 10.
Egg-boiled water supports plants to grow
Eggs contain 95% calcium carbonate, so we can take advantage of egg-boiled water to take care of the trees. This type of water will help plants avoid stunting and grow more stable. However, let it cool down before watering the plants.
Saltwater to prevent pests
Watering Plants with Salt Water regularly will help increase their resistance to pests.